CH2015 Features 1:
Support chip more!
For example, 24 series EEPROM: 24C (LC) 01 / 24C02 / 24C04 / 08/16/32/64/128/256/512/1024/1026
93 Series EEPROM: 93C (LC) 06 / 93C46 / 55/56/57/65/66/75/76/86 (8bit.16bit …)
25 Series EEPROM: 25010/020/040/080/160/320/640/128/256/512 …
25 SPI FLASH Series: 25QXX / 25XXX / 25TXX / 25DXX / 25PXX / 25LXX …
DATA FLASH SERIES: AT45DB011 / 021/041/081/161/321/642 /
AVR series: ATMEGA8 / 16/32/48/88/162/163/164/168/2560/2561/8515/8535/6450 …
and many more! Due to limit the number of words can not be listed, you can chip model and package size sent to the staff inquiries!
CH2015 Features 2:
easy to use!
Interface simple and clear, read and write check one-button operation, you can set the automatic programming steps. Support Chinese english!

CH2015 Features 3:
Production mode!
Users are free to choose to buy more than one combination for rapid mass production. Simple operation, fast programming.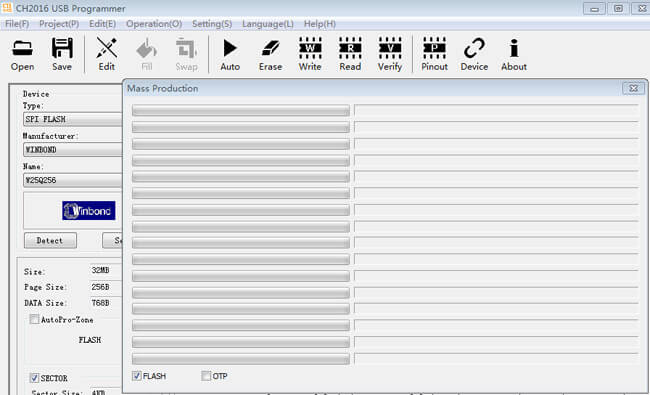 CH2015 Features 4:
Sector burn!
Support sector burn, the user can specify some sectors from the chip burn, the rest is not burned. Save time and efficient completion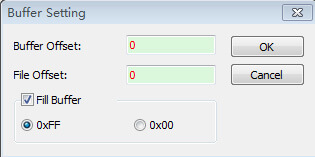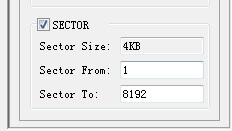 There are many features! For example: the cache can be customized to customize the color and display, interface and self-locking cache editing area of the button to prevent misinterpretation (this feature is really not to praise!). There are online upgrades! A new update on the update, the user do not have to worry about the late update! One key to identify SPI chip! Perfect support for XP / WIN7 / WIN8 / WIN8.1 / WIN10 and other computer systems
The latest version supports WIN10 system, WIN8.1/WIN8 system!
CH2015 Intelligent High Speed USB Programmer
One bright spot: the ARM 32-bit kernel, faster and more stable!
Highlights II: Support massive chip: 24 25 93EEPROM, SPI FLASH, AVR MCU chip, DATA FLASH chip! Constantly updated, and strive to be more perfect!
Highlight three: support SPI FLASH, AVR chips, DATA FLASH chip models automatically recognize!
Highlights four: Support 24,93EEPROM chip offline copy!
Highlights 5: Software perfect support XP/ WIN7/WIN8 32-bit and 64-bit /WIN8.1/WIN10 systems!
Highlights 6: original and efficient production features! Highest delayed 16 batches rush a good helper!
Highlights 7: friendly buffer edit window can also customize the automatic programming process steps!
Highlights eight: Support sector programming, greatly enhance the work efficiency!